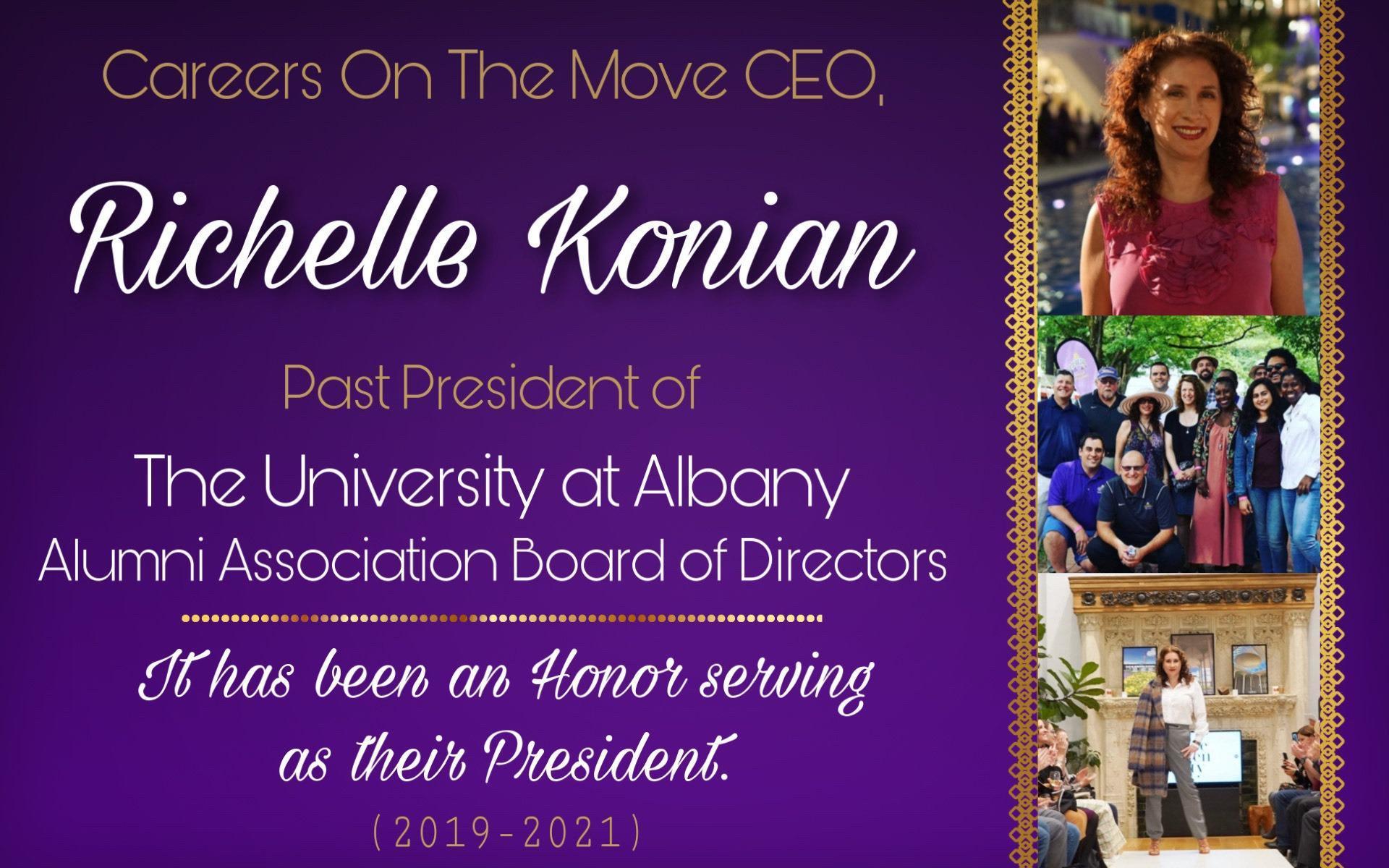 It has been a privilege to serve as president of the University at Albany Alumni Association Board of Directors for the past two years. Together our alumni family has celebrated the University's 175-year history, strengthened connections with alumni from coast to coast and expanded on volunteer opportunities and career programming. In addition, we've just begun a new, unprecedented journey with the entire UAlbany community – and the world.
With your help, the Alumni Association has continued to meet and exceed our organization's strategic plan goals and extend the University's core priorities to the alumni community. Highlights of the year include a significant increase in online networking opportunities and a renewed focus on intentional programming to strengthen efforts in diversity and inclusion, specifically through partnerships with the Offices of Fraternity and Sorority Life and Intercultural Student Engagement. We have expanded alumni career services through increased UCAN (UAlbany Career Advisory Network) participation and online-based networking events hosted on the Brazen platform, as well as career panels and professional networking opportunities for current students and recent grads. In addition, GOLD (Graduates of the Last Decade) has taken a new direction toward more meaningful engagement – career mentorship, volunteer and donation-driven opportunities that help to young alumni stay connected to their alma mater while making a difference. Our vastly expanded Alumni Admissions Ambassadors Program continues to be a draw for alumni who want to make a difference by representing the University at college fairs and accepted student receptions, or referring high school students to the Office of Undergraduate Admissions for scholarship consideration.
I'm forever thankful that my great-grandmother attended the University 100 years ago, as she paved the way for our legacy family. Since graduating in 1995, my involvement with the University has been a very exciting and fulfilling journey. I encourage you, as a proud Great Dane, to be involved in our powerful and diverse network and take advantage of the opportunities we offer to stay connected and make a difference. Your grit, resilience, innovation and compassion will help drive the UAlbany community as we face unprecedented challenges, adapt to change and continue to Unleash Greatness.
Always be Purple and Gold,​
Richelle Konian '95
President